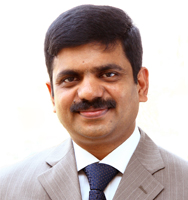 Dear Family,
A beautiful painting is never considered complete. There is always room for extra brushing, more coloring and additional textures that can give a whole dimension to the existing one.
Individuals and organizations follow the same philosophy. On every birthday, we tend to reminisce the experiences and learnings, we have garnered in the time gone by. Because life is a canvas that is always work-in-progress and perfection is always awaited.
People Combine, an infant – 22 years ago, is now an young adult, grown up with great enthusiasm, passion and vision, shared and contributed by each one of you.
As the company completes its 22 years of life expedition that encompassed inspiring thousands of students and parents, through its holistic learning path in the form of Oakridge, Vikas, Westberry and Oi, I personally thank each one of you, who have kept the trust in our philosophy and vision.
Continue reading...
I whole heartedly appreciate your all willingness and sincerity in making the unbelievable believable and impossible possible.
Having said that, despite the growth we have seen, achievements we have made doesn't make us perfect and greatness is still ahead. Let's continue our journey towards it!
I am proud to have you all associated in this journey and looking forward to continue this adventure!
Thank you!
Naga Prasad Tummala
Chairman, People Combine