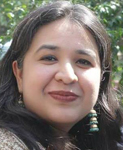 HOW TO PREPARE FOR YOUR PERFORMANCE APPRAISAL DISCUSSION
Hello everyone! I thank each of you for making 2014-2015 an year full of learning and achievement. As you know, our HR year is from 1st August until 31st July. Thus, on 1st August 2015, our new HR year will start and throughout the month of July, all of us in the organization will go through the important appraisal process. Performance appraisal as a chance for an in-depth discussion about your work and career.
Capitalizing on this opportunity requires advance planning, so use the following steps to prepare for a useful talk with your reporting manager.
1. Be sure that you have an appraisal discussion. You need to ask your manager to schedule a 60 minute performance appraisal(for the period 1st August 2014-30th July 2015) as well as goal setting( for upcoming year, ie 1st August 2015-30th July 2016)) discussion. This is a two-way discussion. If your reporting manager has not already scheduled it, ask him/her to schedule it asap. This discussion can take place anytime between end-June to end July 2015, but you can block your and your managers calendar TODAY!
2. Honestly evaluate the past year. An annual review should be just that – a look back at the previous year. So you need to consider all the successes, problems, and challenges that occurred during the past twelve months. We naturally tend to interpret circumstances in our favor, so try to be objective. Denying obvious problems will just make you appear self-serving and biased.
Continue reading...
3. Think about next year's objectives. Although reviews focus on the past, you don't want to stop there. Once the formal assessment is over, shift the focus to upcoming activities and events. To plan for this discussion, consider goals, opportunities, and obstacles. What projects would you like to undertake? What resources will you need? How can your manager help you succeed? Finalize your goals and fill them in the tool during the same discussion.
4. Consider your career. You should also reflect on your career goals. What training or development opportunities would benefit you? Could your organization sponsor membership in professional organizations? Can your manager facilitate internal networking opportunities? Are there assignments that would help you prepare for the future?
5. Anticipate your manager's point of view. When dealing with reporting managers, smart employees always try to think like one. So you must consider how your boss will view your past performance and future goals. This will help you predict the course of the discussion and plan your approach.
6. Set goals for the discussion with your boss. If you've completed steps 2 through 5, then you're ready to develop a discussion plan. Although your manager controls the appraisal conversation, you can also initiate topics. So before the meeting, make a list of everything you hope to cover.
7. Prepare for known disagreements. If some issues have been contentious or if you and your boss predictably differ in certain areas, then you need to decide how to handle this. Since managers control the review process, starting an argument will only hurt you. Simply acknowledging the differences without arguing is often the best course. In our system, it is not only the RM, but also the Level 2 Manager who is involved in the appraisal discussion. The L2 Manager can always help resolve any difference of opinion.
8. Complete your self-appraisal in the PMS tool The appraisal process starts with Self- appraisal. Employees need to fill out self-appraisal fields in the PMS tool. Unfortunately, too many people view self-appraisal as a meaningless chore or an opportunity for blatant self-promotion.
The self-appraisal can help you by reminding your boss of overlooked accomplishments. After all, few managers are aware of everything their employees do. But don't overdo it - if you boast, brag, and omit known problems, your comments may be ignored. To insure that your input is considered, submit your self- appraisal as early as possible. If you delay your part of the process, then it is more likely that the entire process will be delayed and then your discussion will be held in a hurried manner just before the deadline. Obviously the discussion will be unproductive under such circumstances. So if you want a high quality discussion, then do your part of the work as soon as the PMS tools opens, ie on 25th June 2015.
If you have any questions regarding the performance appraisal/goal setting exercise, ask your reporting manager, level 2 manager or your HR partner right away. All the best for this very important exercise. Do follow the tips in this mail to have a productive, useful and focused performance appraisal discussion. Remember, it is not only your RM and L2 Managers responsibility to ensure that this discussion takes place and is recorded in the PMS tool. It is also YOURS!
Asiya Shervani
Chief People Officer
People Combine.