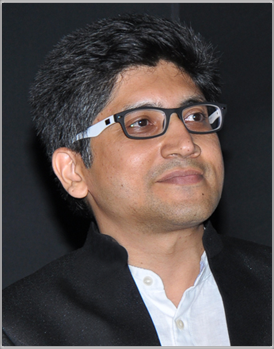 Dear Colleagues ,
"No challenge can withstand the assault of sustained action." — Voltaire
As People Combine enters into the 23rd year of its successful existence of inspiring lives around, the challenge that inspires People Combine is "how to move to the higher orbit of performance". And that is the challenge that lies ahead for each one of us.
When each individual, irrespective of the position they hold, steers up their performance to the next level, the organization is bound to follow suit.
As educators we need to continuously question ourselves as how to enhance the student's learning experience significantly. While, as administrators we have to ensure that the student learning environment as well as the work environment witnesses a greater transformation. We have to sharpen up our focus on continuously strengthening every single parent's association with the family and every partner in our growth path should cherish our partnership more than ever before.
Let's explore newer ways to enhance our colleagues' experience at work place like never before, while also ensuring that any prospective parent who steps into our campus does not go back without becoming a part of the family. All in all, irrespective of what we do, we must continue to deliver a fascinating experience through every transaction that we are a part of – be it for a parent attending a PTM OR for a kid travelling in the school bus.
Continue reading...
Only when we enjoy the burning desire to push ourselves, will we get newer thoughts which will lead to stronger action plans for a revitalized journey. The key to succeed is to then measure ourselves against the desired outcome, as only "what gets measured gets done". It might be measuring ourselves against a simple goal to upskill for being a better learning enabler for our kids OR it could be against a turnaround time target to serve internal indents.
I am sure that the new academic year 15-16 will definitely be a year where each one of us will step up towards making People Combine an inspiring organization.
Cheers to the relentless spirit in each one of you!!
Thank you!
Sumit Handa
Chief Operating Officer
People Combine.