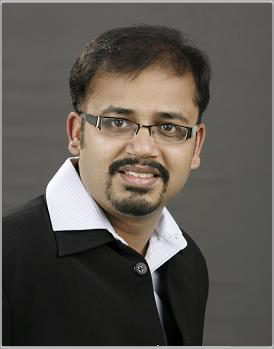 Dear Colleagues,
Time flies.
In a couple of weeks, I would be celebrating my 5th work anniversary at People Combine. During this journey we have had several hits and a few misses but we have always stuck together and enjoyed every moment. Personally for me this journey has been incredible – Thanks to all of you.
"Either we become world-class or we leave the business"- Y. C. Deveshwar, Chairman - ITC
As I reflect back into the last 5 years and project the opportunities and challenges that lie in-front of us, it is clear that to become a world-class organization we need to transform ourselves into an "Innovation Driven" organization. This transformation is only possible if everyone of us question the status quo and devise new and creative ways of doing things.
Whatever role we have whichever part of the organization we work in, there is a better way of doing whatever we are doing – we just need to find it. If we are in the teaching profession, we need to adopt and experiment with new teaching paradigms, tools and aids which enhance the learning of our students. If we are in operations we need to devise cost effective ways of delivering customer delight. If we are in IT we need to deliver innovative products and solutions which make the life of parents, students and staff easy. If we are in HR, we have to think out of the box to fill open positions and build happy and engaged team. If we are in finance, we should seek new and interesting ways of raising capital.
Continue reading...
The only way to move forward is Innovation. And Innovation, born from true creativity, depends on movement. Life, after all, is all about motion, whereas stasis is equivalent to death - Georges St Pierre
Devising better ways of doing things is not a choice but a requirement; otherwise we risk becoming irrelevant and ultimately perish.
Thank you!
Rakesh Gupta
President – Finance and Strategy.
People Combine.