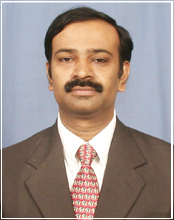 Seasons greetings from People Combine !!!

There is change all around… Autumn season is giving place to winter… parent expectation from us are changing with times…. teaching methodologies are changing. I want to talk about change today. Stephen Covey , author of 7 Habits of highly effective people fame, in one of his inspirational videos describes about "Change". The message conveyed was "Change is Constant and inevitable".
White water streams and rivers used to change their course often when they flow across the plains, making changes in their path. They bye pass the obstacles coming their way and find a new path.
Similarly, organizations have to embrace change. e-books are replacing normal books. Ipads and tabs are new learning tools in the hands of the students. Teachers have to embrace change the way they transact in the class. CRM team and accountants have embraced change by adopting new ERP called Schoolpost from Oasis, our earlier automated system. Earlier HR team has embraced change with new HRMS system. Administration has to be embrace change to ensure better service at lower cost.
As People Combine seek to achieve greater heights, Change is inevitable. It is important to cope with change as it is going to be only constant. Whether it is executing new initiatives like Spoorthy programs in neighbourhood schools , establish a culture of innovation which is being formalized , creating strategic partnership , leadership and employees must embrace change. Ultimately such change can be achieved only through Trust among each other.
Continue reading...
SOP for your department process are the only constant, of course subject to change !. Kindly implement agreed SOP processes to achieve greater efficiency.
With regards
Ramachandran S
CFO
Peoplecombine.