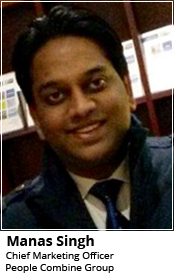 Get your "PhD" this season!

Dear Colleagues,
Beginning of new academic year is an exciting time when we embark on a new journey of excellence sprinkled with enthusiasm. We set goals and look forward to achieve them by the culmination of the year and thus SUCCEED. However sometimes some of us feel tired and stressed out by the middle of the year and thus success evades us. To get success let's get our PhD's (Perseverance, Hunger and Differentiation) asap this season.
Gary Kirsten, former team India Cricket coach, remarked on what makes Sachin Tendulkar so successful: "Sachin believes in PERSEVERANCE to the core – he follows the same practice routine from last 25 years and faces the same number of balls in the net (sometimes 1500 balls or more) till he is satisfied with what he has set his goal for". Now we can all argue – why does the great Sachin Tendulkar after having 25 plus years of ample experience of different grounds, situations, bowlers' etc still needs to practice with the same routine as his earlier days? Isn't it? That's where answer to the little master's success lies – he will not accept a single day of less efforts, less perseverance. Let us all emulate the great man , and never accept a day where we have not done what we had planned to do as per the action plan set at the beginning of the year which we felt will give us success. Let's recollect that the river cuts through a rock not because of its power but perseverance.
But is perseverance enough? No it is not – human mind gets tired and bored – no matter how much determined you are to persevere to get success. Thus comes in an element of HUNGER – passion to succeed. Socrates said "the day you try to succeed with the same force as you will apply to come out of water to breathe while drowning is the day your success story starts". So always stay hungry, regardless of situations in our personal and professional life. Imagine the happiness at the end of reaching the goal and drive hunger from it rather than thinking about the challenges you are facing during the course of the journey. More often than not, when you change your attitude and increase your hunger, you will find a way to cross the day to day obstacles.
Continue reading...
Now comes the question that won't we have similar people and organizations who will have similar perseverance and hunger. Of course Yes! In today's world customers are spoiled by choices. We might be one of the best brands in the education sector but we need to consistently DIFFRENTIATE ourselves (keeping our basics intact) to be able to achieve the urge of high desirability in our customers mind. Jeff Bezos, CEO Amazon told "Brand is what people say about you when you are not in the room". We all as active ambassadors of our organization should always care for the same and take this "word of mouth" to the next level. So let us put that one extra degree effort in how we carry ourselves, how we communicate, how we give experience to our parents and students - finally how we go that extra mile to make our students and parents happy. As Mr. Shiv Khera famously told – "Winners don't do different things, they do the same things DIFFERENTLY".
So let's get our PhD's this season - I wish all of us a very engaging and successful new academic year.
Success is waiting ahead – GET SET GO!!!!
Manas Singh,
Chief Marketing Officer,
People Combine Group.