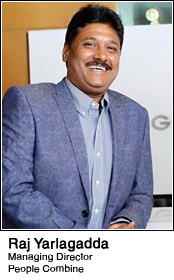 Dear Colleagues,
Greetings!!
To all the educational Rockstars… Happy Teachers Day!!
Today on this occasion where we dedicate a day to respect our teachers, I urge all of you to look back and remember your favorite teacher. Amongst the many teachers you had, what made you put him/her on a pedestal and remember fondly years later? I am sure you will agree with me when I say it is his/her LOVE towards her students, not the subject knowledge.
NO SIGNIFICANT LEARNING CAN HAPPEN WITHOUT A SIGNIFICANT RELATIONSHIP. The impact that a loving relationship between a teacher and a child is tremendous and the results are often seen beyond the classrooms. When a child loves his/her teacher there is a positive atmosphere in the classroom and he/she is more receptive to what is being taught. For some teachers it comes naturally, for others it has to be acquired by conscious efforts. A good teacher builds enthusiasm, creates excitement, encourages curiosity and brings out the passion and thus kindles the "love for learning" within the child's heart.
He/she raises the child's self-esteem and makes him believe in his potential and brings out the treasure from with in.. all by just loving the child.
To the world you may be just a teacher but to your students you are a HERO!!
Raj Yarlagadda
Managing Director
People Combine Group