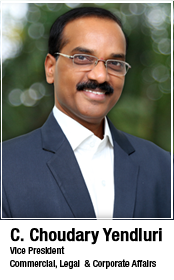 Dear colleagues,

I truly believe that education is the most important profession. I also believe that it is the profession with the highest expectations. I believe that the only acceptable standard for education is the standard of greatness.


It is not an exaggeration to say that a great teacher can change a student's life. As there are endless stories that roots from our epics to the modern times, which reflects the magic of a strong relationship between an educator and pupil.
Teachers are responsible for more than just academic enrichment. As a great educator, you must connect with your pupils and reach them on multiple levels of education and life.
By forging strong relationships, educators are able to affect virtually every aspect of their students' lives, teaching them the important lessons of life, that makes them wiser and capable enough not just to conquer the tests of classrooms, but also the hearts of the world.
Continue reading...
But all the magic starts with your interaction with the student in the classroom and you are responsible to architect the whole journey fun and inspiring, starting with the classroom moments.
A great teacher makes learning fun, as stimulating, engaging lessons are pivotal to a student's academic success. Making your classroom an exciting environment for learning will hold the students' fascination, and students learn best when they are both challenged and interested.
Thanks to the enquiry and holistic education environment, we endorse, learning is a team work, where you team up with your own students to explore the journey ahead. Your presence is so dynamic in this magical environment that you are gifted to create a lifetime impact of progress on their lives. The kind of impact which strengthen their learning skills, made them kinder, nicer and caring humans.
The challenge for us as educators is to remember that we have chosen the most important profession; it is essential that we remind ourselves of this each moment of everyday.
Great educators understand that it is people who make the biggest difference, not programs.
You must focus on what really matters -- which is never about programs; it is always about people. The last few months of this academic year –keep your spirit up, give your best and get the best from your pupil. Help them get their best performance.
Because, "Teaching is the profession that creates all other professions".
My best wishes to all the educators
Y.C.Choudary
Vice President - Commercial & Corporate Affairs
People Combine.